Roofing Fuquay since 1991
Several On Tops employees live in and around Fuquay Varina. Watch our video to learn about the roof replacements and roof repairs we've done over the years.
WE'VE WORKED NEXT DOOR
On Tops has completed projects in:
| | |
| --- | --- |
| - Avalon Springs | - Crooked Creek |
| - Ballentine | - Holland |
| - Bentwinds | - Spring Fields |
| - Buckhaven | - Southern Oaks |
Fuquay Roof Repairs and Replacements
If you are looking for a local Fuquay-Varina roofing company to repair or replace your roof, you are in the right place. We have been the leading roofing contractor in Fuquay-Varina for years, doing thousands of roof replacements and repairs.
On Tops has completed roof replacements, roof repairs, and other roofing services in Fuquay-Varina, NC for over 30 years.
Our team specializes in roof repair and roof replacements in Fuquay. In fact, we've been doing it so long, we've replaced the same roof more than once. Many of our team members have lived in Fuquay and our training facility is just a short drive away Angier. As members of the community, you can be certain we provide the best roofing services to Fuquay homeowners.
Are you uncertain if you need a small repair or a full replacement? Our Fuquay team will come inspect your roof and evaluate its condition. We'll help you determine if the best solution is a repair or replacement. We shoot straight - if we think a repair is the right choice we won't sell you on a replacement.
Meet Chris Talton
Chris is one of On Tops Roofing's Area Sales Managers for roof replacements and roof repairs in Fuquay. He's solved homeowners roofing challenges in Fuquay-Varina for years.
Prior to joining On Tops in 2009, Chris was a full-time firefighter in Cary. He and his wife Terri enjoy spending time with Watson, Tito, and Fin, their trio of French Bulldogs. Chris also enjoys boating and spending time on the beach or the golf course.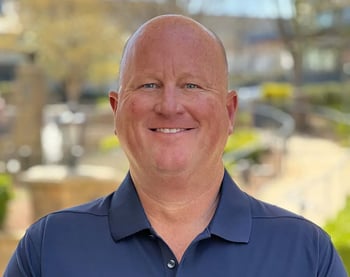 Roofing Services We Offer in Fuquay-Varina, NC
Fuquay Roof Replacement
Is your roof in Fuquay showing signs of age including cracked/buckling shingles or leaking? A roof replacement might be the best solution. Our continuously trained Fuquay-Varina roofing team is here to assess your roof's condition and determine if a replacement is the right choice. If you move forward with a replacement, we'll help you pick the right materials, perform a top-notch installation, and warranty your new roof.
Our experience roofing Fuquay homes spans over 30 years. Whether you want a traditional asphalt shingle roof or a metal roof, our team has you covered. Our dedicated project managers will ensure your roofing project gets done correctly and on time.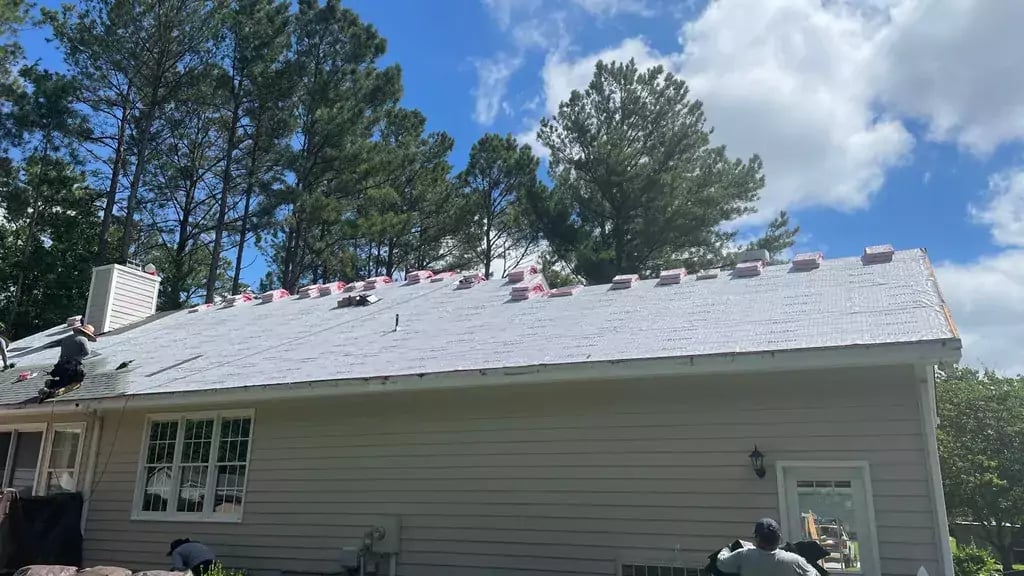 Fuquay Roof Repair
Does your roof in Fuquay-Varina have a small leak or an area of shingles that blew off? In many cases a quick roof repair is the best way to fix these problems, especially if your roof still has plenty of life left. Our Fuquay-based roof repair specialists will come perform an inspection to identify current and potential problems with your roof.
After discussing the best solution with you, our team will perform a repair that fixes your roof and prevents further damage. Our repair experts have decades of experience identifying and solving leaks on roofs in Fuquay. Here at On Tops, we believe strongly in doing the right thing by our fellow community members. You can be certain we will do your repair correctly and for a fair price.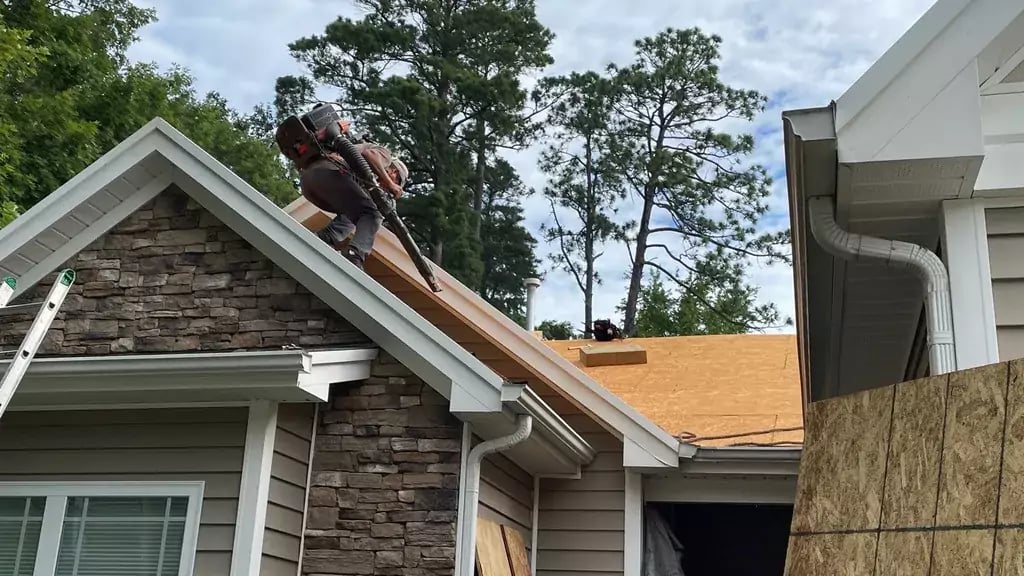 Fuquay Roof Inspection
Not sure if you need a roof repair or a full roof replacement? A great first step is a roof inspection of your home in Fuquay. Our team will come thoroughly review the condition of your roof and determine if a repair or replacement is the best solution. We've inspected thousands of homes in and around Fuquay-Varina so we know what to look for.
After one of our Fuquay roof specialists performs a roof inspection, we'll discuss your options with you. If we feel a repair is the right choice, we won't try to sell you on a roof replacement.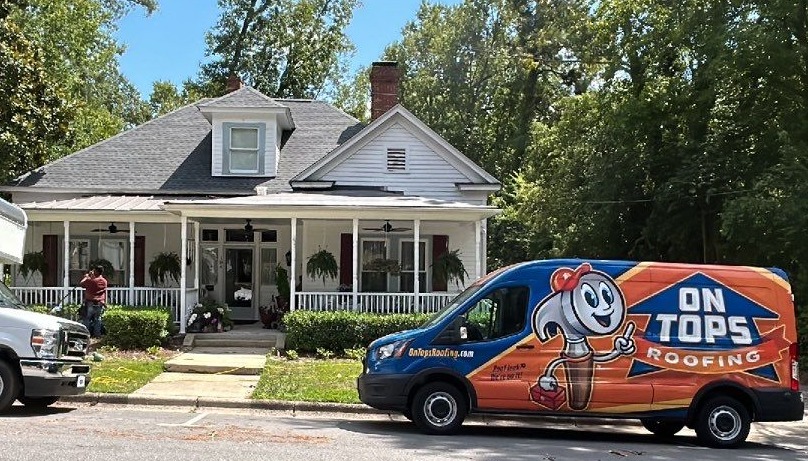 What do I need to know about roofing in Fuquay?
Take a look at the latest from our learning center. There you'll find plenty of Fuquay specific content to help you make the right decision.
Want an inspection?
Contact us today for a roof inspection in Fuquay.
We'll send one of our professionally trained Fuquay-Varina roofing specialists to completely review the condition of your roofing system. Next, we'll present you with options in a no-pressure consultative approach.