We've been roofing Garner since 1991
Learn more about the roof replacements and roof repairs we've completed over the years in Garner, NC.
WE'VE WORKED NEXT DOOR
On Tops has completed projects in:
| | |
| --- | --- |
| - Adams Point | - Heather Woods |
| - Breezeway | - South Fort |
| - Dunhaven | - Staunton Meadows |
| - Heather Springs | |
Garner Roof Repair and Replacements
Are you a homeowner in Garner and experiencing a roof leak? Or, are you ready to replace your roof and improve your curb appeal? No matter the project, On Tops Roofing is here to help. We've worked on the roofs of thousands of homeowners in Garner to ensure their most valuable asset is protected.
On Tops has completed roof replacements, roof repairs, and other roofing services in Garner, NC for over 30 years.
Our specialty is roof repairs and replacements in Garner. Many of our team members have lived in Garner or have family who do. Being members of the Garner community, we strive to provide the best roofing services possible to other community members.
Are you unsure what roof service you need? Schedule a free inspection with one of our team members and we'll evaluate your roof free of charge. We won't try to sell you a new roof if all you need is a quick repair.
Meet Jonathan Kennedy
Jonathan is a North Carolina native, and On Tops Roofing's Area Sales Manager for roof replacements and roof repairs in Garner.
Jonathan received his degree in construction management from ECU. He and his wife Rachel live in Clayton with their two children, Kate and Griffin. Jonathan is an active member of his church, and enjoys fishing, hunting, and time with family.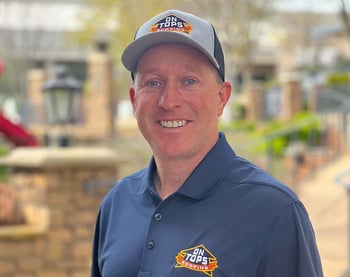 Our Most Recent Roof Replacement Projects in Garner
Roofing Services We Offer in Garner, NC
Garner Roof Replacement
Are you a Garner homeowner experiencing a roof leak and your roof is nearing the end of its lifespan? It might be best to consider a full roof replacement. Our team of highly-trained roof specialists will use the latest in durable, quality roofing materials to replace your roofing system. Your new roof will come with a warranty, ensuring it provides complete protection for many years.
We've been installing high-quality residential roofs in Garner for over 30 years. We're on top of it, whether you want a traditional asphalt shingle roof, or want to go for a metal roof. Our friendly project managers lead you through the process and make sure the job gets done correctly, and on-time.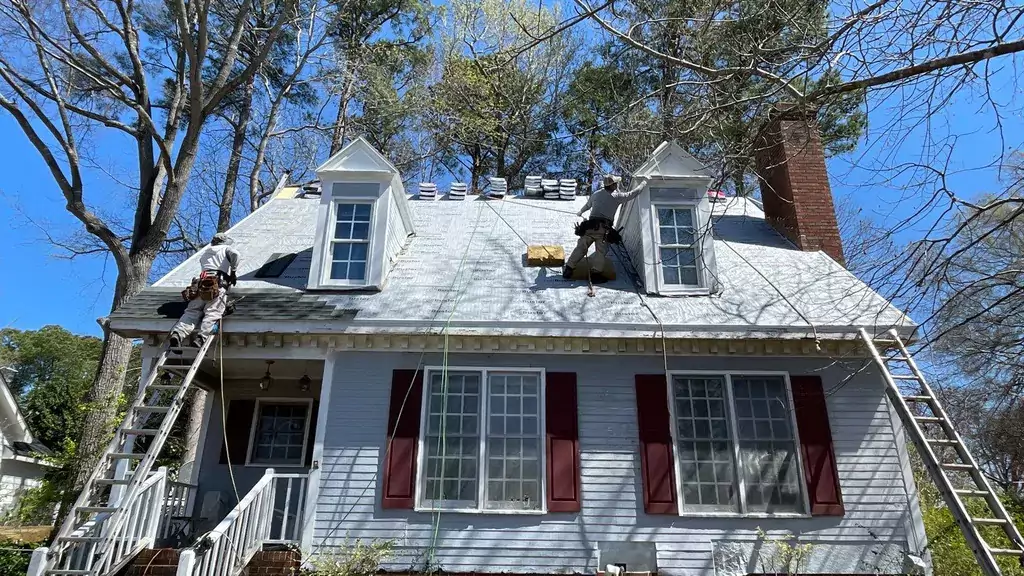 Garner Roof Repair
If you're a homeowner in Garner experiencing a roof leak, but your roof is not due for a replacement, a repair is usually the best option. Our team of highly-trained roofers will start with a free roof inspection to identify any current or potential problems. Then, we'll fix the problems using the best materials and techniques.
No matter what type of roof repair you need, chances are we've seen it before. Our team has decades of experience performing roof repairs in Garner for homeowners like you. Roof repairs are our specialty, so you can trust that we'll get you the right fix, for the right price.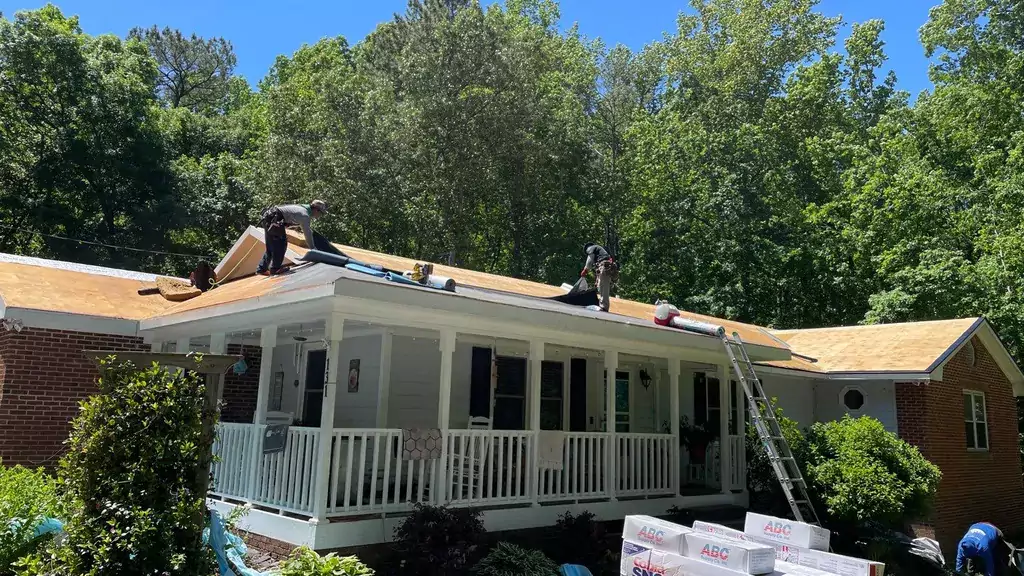 Garner Roof Inspection
Does you roof have an active leak? Or, are you not sure what condition your roof is in? We are happy to come thoroughly review the condition of your roof with you to help you make the right decision. Our team has inspected countless roofs in Garner, so we have the experience to properly diagnose your issue.
After we show you pictures and explain the condition of your roof, our team will work with you to find the solution that works best for you. If the best path forward is a quick repair, we won't push you to do a replacement. If we think a replacement would be best, we'll explain why and help answer any questions you might have.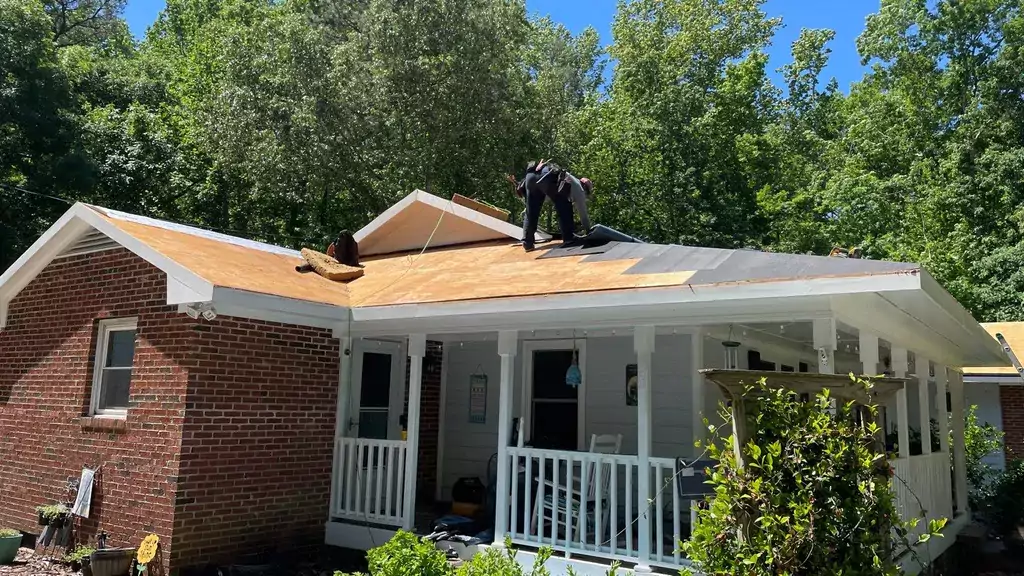 Want to learn more about your Garner roof?
Take a look at the latest from our learning center. There you'll find plenty of content to help you make the right decision for your home.
How can we help?
Contact us today for a free roof inspection in Garner.
We'll send one of our professionally trained Garner roofing specialists to completely review the condition of your roof. Next, we'll present you with options in a no-pressure consultative approach.