Financing For Your Project
Wells Fargo
The Wells Fargo Home Projects credit card* is an easy and convenient way to pay for your purchases. Plus, as a card holder you can enjoy exclusive special benefits throughout the year, such as:
✓ Special promotional offers where available.
✓ Open line of credit for all your purchasing needs
✓ Convenient monthly payments
✓ Quick credit decision
* The Wells Fargo Home Projects credit card is issued with approved credit by Wells Fargo Bank, N.A., on Equal Housing Lender. Ask for details.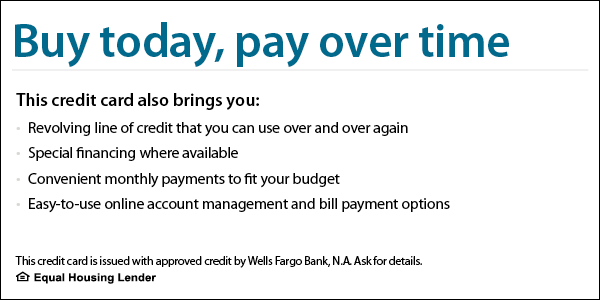 Financing Question?
We're here to help.
Our team is experienced in handling your roof financing from start to finish. If you have a question fill out the form to the right and we'll reach out to help.