Your Raleigh Roofing Experts Since 1991
Raleigh, NC is our city. Learn more about the roof replacements and roof repairs we've done over the years.
WE'VE WORKED NEXT DOOR
On Tops has completed projects in:
| | |
| --- | --- |
| - Brier Creek | - North Raleigh |
| - Five Points | - Umstead |
| - Millbrook | - University Park |
| - North Hills | - Wade |
Raleigh Roof Repair and Replacements
Are you searching for a trustworthy local contractor to do your roof repair or roof replacement in Raleigh? We're the right team for the job! We love working in Raleigh, and we're proud of the roofing services we've provided for our fellow community members.

We're the Raleigh roofing experts, with over 30 years of experience providing roof replacements, roof repairs, and other roofing services to Raleigh homeowners.

Whether you want an asphalt shingle roof or a metal roof, we have experiencing in all roofing materials. Our team specializes in roof replacements and repairs, and we've lived and worked in and around your area for decades. As a family-owned business with deep roots in this area, we only offer the highest quality work.

Not sure if you need a repair or a replacement? We will come do a complimentary roof inspection to help you identify the right solution for your roof. The full evaluation is free of charge, and we'll never try to sell you on a replacement if we know you need a repair. As members of the community, integrity is one our highest values, and we know you deserve accurate, fair assessments every time.
Meet Chris Talton
A North Carolina native, and On Tops Roofing's Area Sales Manager for roof replacements and roof repairs in Raleigh.
Prior to joining On Tops in 2009, Chris was a firefighter in Cary. He and his wife Terri enjoy spending time with Watson, Tito, and Fin, their trio of French Bulldogs. Chris also enjoys boating and spending time on the beach, or the golf course.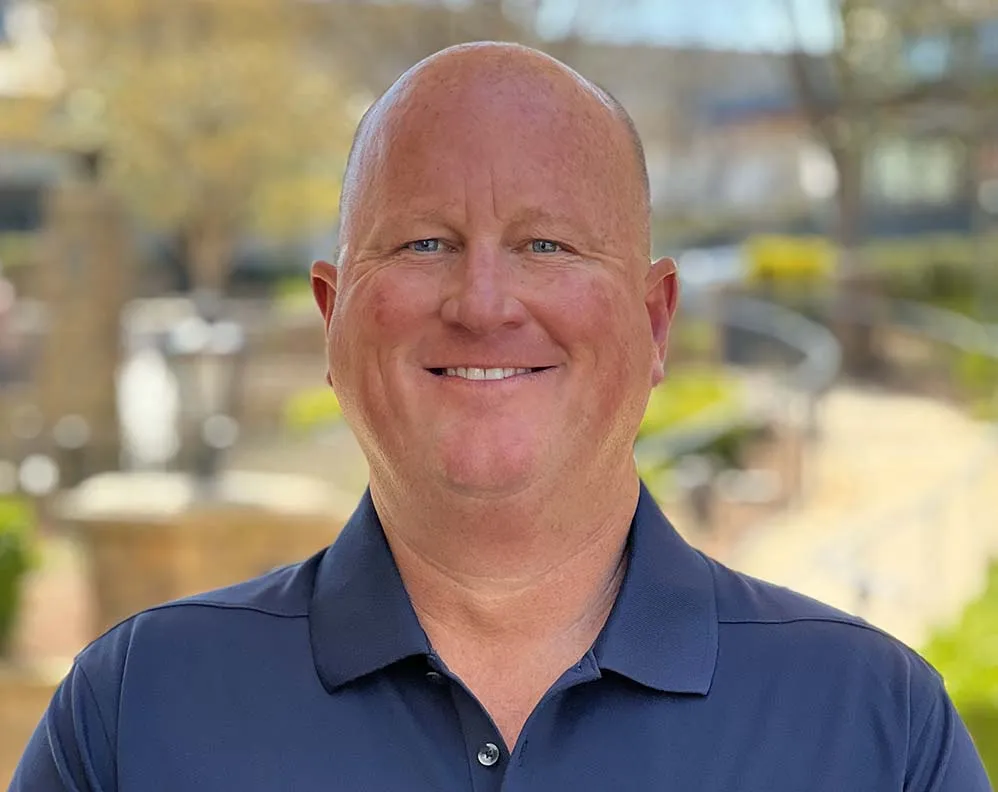 Our Most Recent Roof Replacement Projects in Raleigh
Roofing Services We Offer in Raleigh, NC
Raleigh Roof Replacement
If it's been a while since your roof was installed and you're experiencing a leak, storm damage, algae growth, or cracking shingles, a full roof replacement is likely the right solution. Our expert roofing team will provide a free inspection to evaluate if you only need a quick repair or if a full roof replacement is required. We'll help you pick the right shingles for your Raleigh home, execute a world-class installation, and provide a warranty for your new and improved roof.

We've been servicing roofs in Raleigh for over 30 years, and we love being part of the community. It's an honor to be trusted with the roof over your head and protecting your home. If you're looking for a traditional asphalt shingle roof, metal roof, or you just want to discuss your options, we've got you covered! We'll always put workmanship above everything and go the extra mile on your project.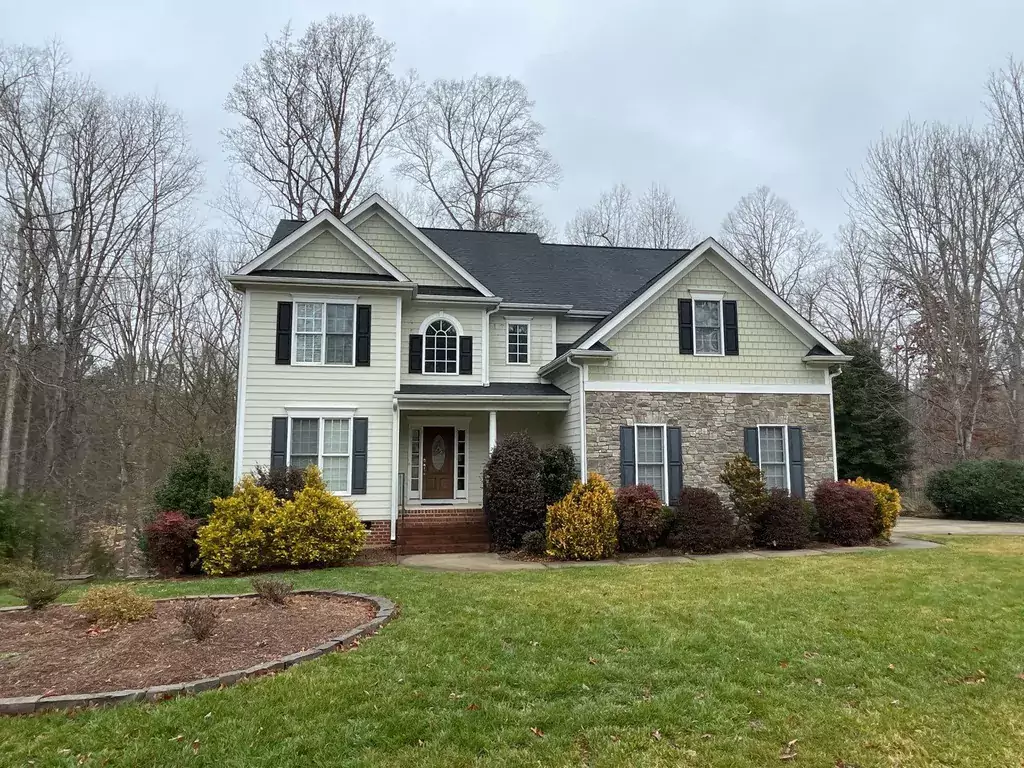 Raleigh Roof Repair
Does the roof on your home in Raleigh have a minor leak or damaged shingles? Roof repairs are perfect for these small issues that may have sprung up early in the life of your roof. In these cases, our highly-trained roofers will identify the issue, resolve it, and check for any other potential problems.
Our highly-trained roofing specialists are prepared to find a solution to all your roof repair needs. We've been specializing in roof repairs for over 30 years, and we're constantly learning new techniques and investing in ongoing training to make sure you get the best of the best. That's just the way we do business! If it might be time for a roof repair on your Raleigh property, we'd love to hear from you.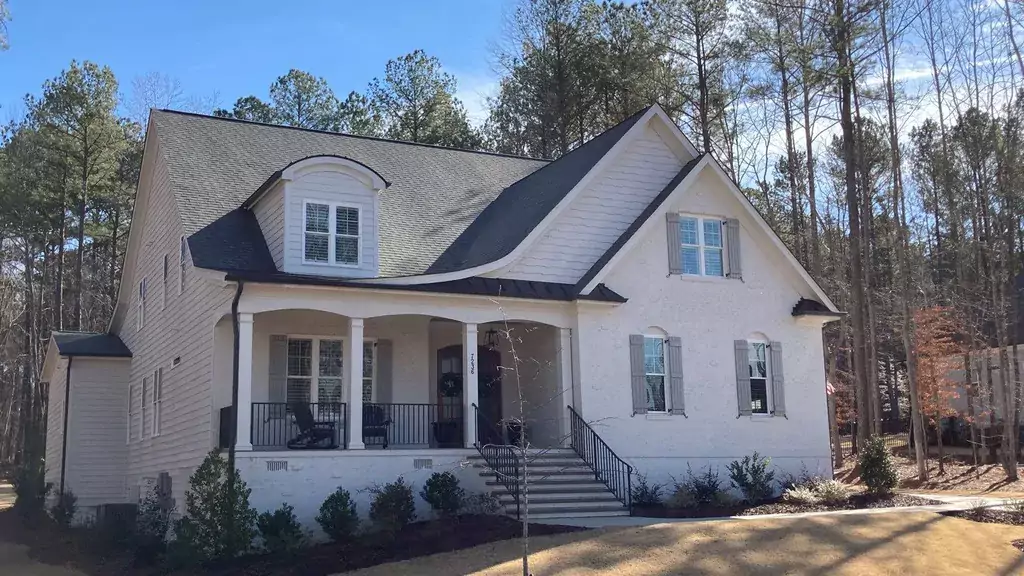 Raleigh Roof Inspection
If you want a professional to review the condition of your roof and identify any problem areas, a roof inspection is a great tool. One of our Raleigh team members will come inspect your roof to find any current or potential problems. We have 30 years of experience inspecting homes in Raleigh, so we've seen it all when it comes to roof leaks.
After you receive an explanation of the problem, our team will work with you to find the right solution for you. If the best solution to your problem is a quick repair, we won't sell you on a replacement. If we think a replacement would be best, we'll explain why and help answer any questions you might have.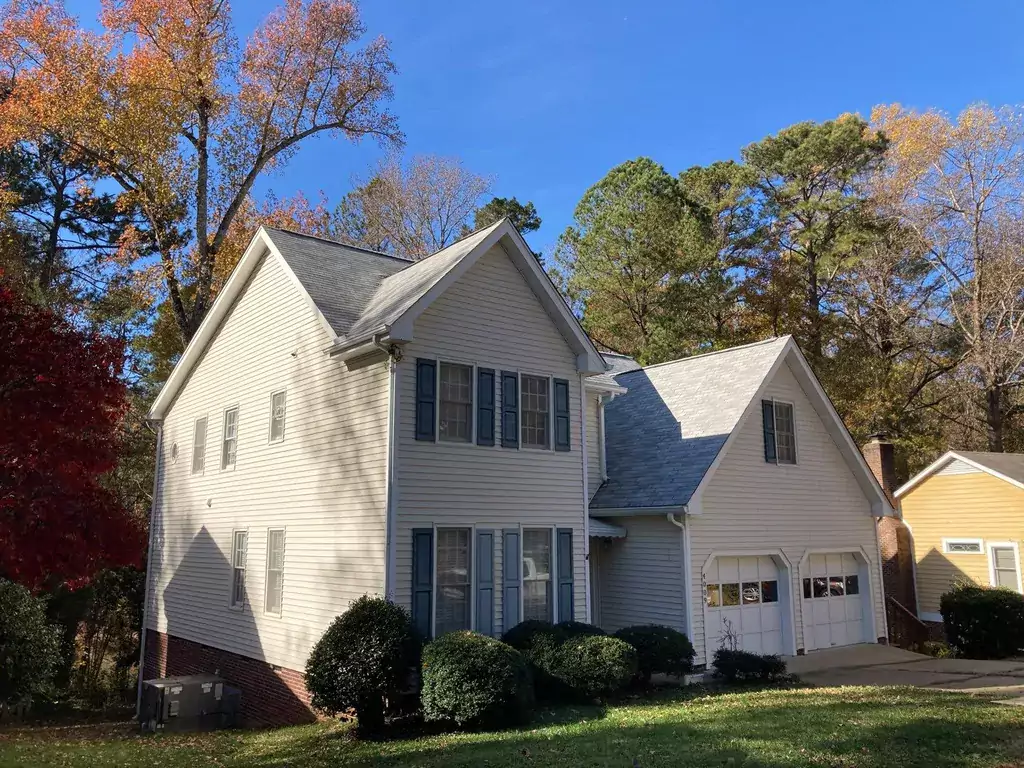 Raleigh Commercial Roofing
Are you searching for a commercial roofing company in Raleigh to handle your roof replacements or repairs? On Tops has 30 years of experience in roofing to ensure your projects are completed on time and on budget.
Our specialty is Raleigh commercial asphalt roofing systems including churches, hotels, multi-family, and business parks. We love to support other community members and develop long-term relationships with our investor and property management partners.
Our project teams are able to handle the largest multi-family developments in an organized and efficient manner. Our Raleigh commercial team will coordinate with you on notifying residents, planning for parking, dumpsters, and other logistics to ensure a smooth project.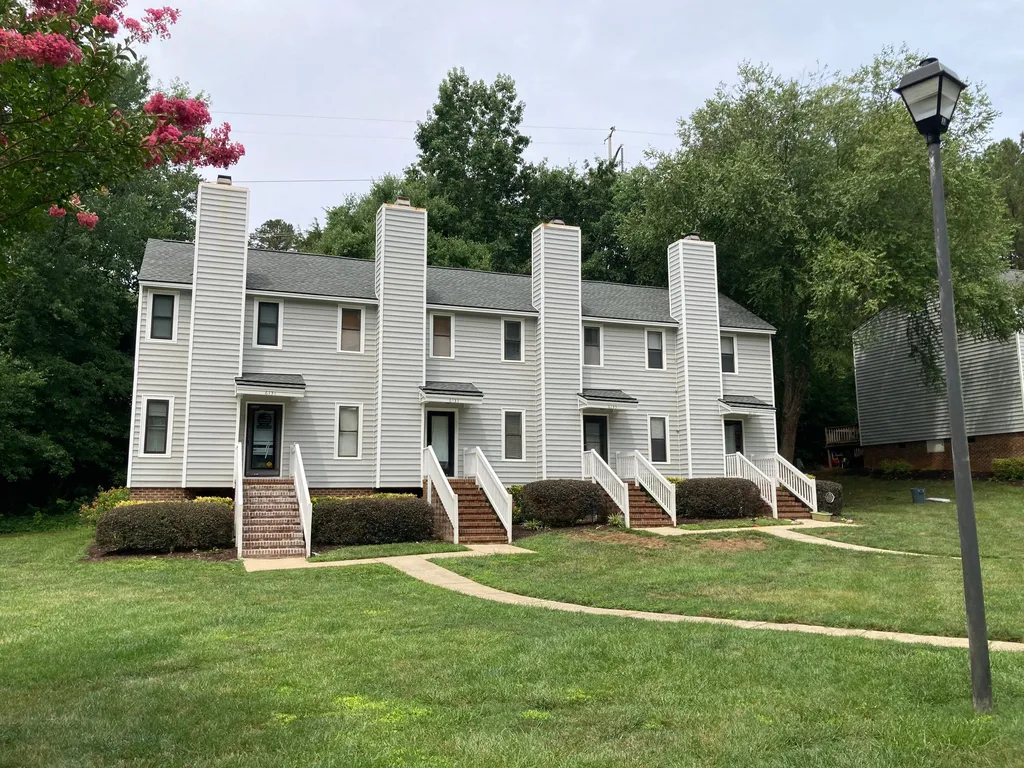 Want to learn more about your roof?
Take a look at the latest from our learning center. There you'll find plenty of content to help you make the right decision for your roof.
How can we help?
Contact us today for a free roof inspection in Raleigh.
We'll send one of our professionally trained Raleigh roofing specialists to completely review the condition of your roof. Next, we'll present you with options in a no-pressure consultative approach.