Your Local Hillsborough Roofer Since 1991
Watch the video below to learn more about the roofing services we've provided to Hillsborough over the last three decades.
WE'VE WORKED NEXT DOOR
On Tops has completed projects in:
| | |
| --- | --- |
| - Beckett's Ridge | - Collins Ridge |
| - Churton Grove | - Fox Hill Farm |
| - Wildwood | - Westbrook |
| - Wyndfall | - Cornwallis Hills |
Hillsborough Roof Repair and Replacements
Looking for a roof repair or a roof replacement in the Hillsborough area? On Tops Roofing is the local roofing company for you! Since 1991, we've completed roofing work all over Hillsborough. Repairs, replacements, whatever the project requires, we have experience doing it!

On Tops Roofing has been serving Hillsborough for over 30 years, replacing and repairing roofs since 1991.

Our Hillsborough roofing team has learned all kinds of things in our time working here, and we feel honored that the community has trusted us with their roofs for so long. If you want an experienced, knowledgeable crew to take care of the entire roofing process, look no further! We are a family owned and operated business, and we are dedicated to ensuring that you are completely happy with your experience.

Most homeowners are worried that they don't know what to do about their roof, but that's completely normal. When you call us out for an inspection, we will walk you through the issue, and help you determine whether you need a repair or a replacement. Our estimates are always free, and we'll never try to upsell a roof replacement if all you need is a simple repair. As members of the Hillsborough community, we promise to give an accurate, fair assessment every time.
Meet Chris Talton
A North Carolina native, and On Tops Roofing's Area Sales Manager for roof replacements and roof repairs in Hillsborough.
Prior to joining On Tops in 2009, Chris was a firefighter in Cary. He and his wife Terri enjoy spending time with Watson, Tito, and Fin, their trio of French Bulldogs. Chris also enjoys boating and spending time on the beach, or the golf course.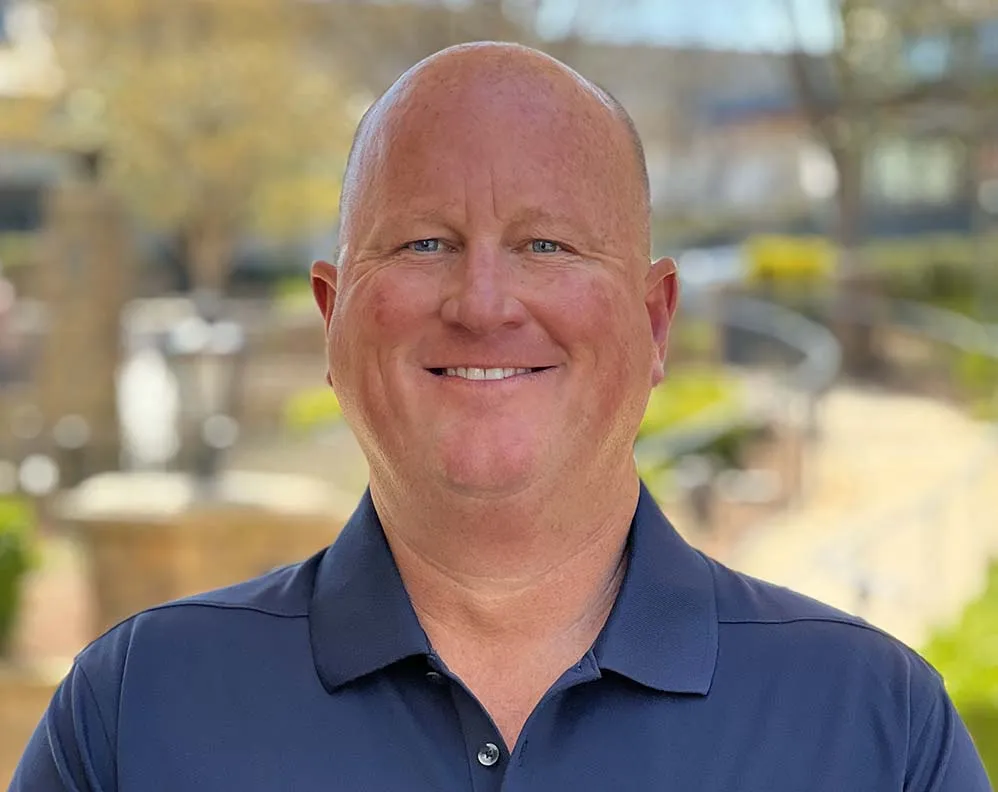 Our Most Recent Roof Replacement Projects in Hillsborough
Roofing Services We Offer in
Hillsborough

, NC
Hillsborough

Roof Replacement

If your roof is getting closer to the end of its lifespan, you may want to start considering getting a full roof replacement. Leaks, cracked or warped shingles, and heavy granule loss are all signs that your roof is close to the end of its useful life.

Whenever you call us for a roof replacement, our team will walk you through your options. If you only need a repair, we'll be honest with you. If you need a full replacement, we'll explain why. We'll be in contact with you the whole time, including picking your shingle style and color, installation, and a warranty to cover your new roof.

We're proud to offer you roofing services with quality workmanship that will last. Whether you're looking for a popular asphalt shingle roof, a more modern metal roof, or you just want to explore your options, we're here to help.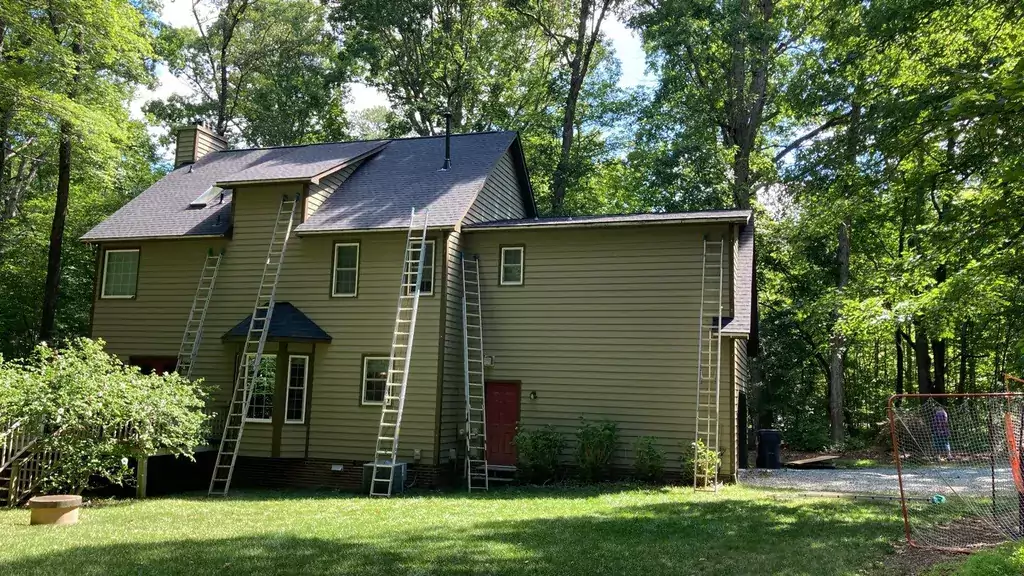 Hillsborough

Roof Repair

Not every project will require a full replacement. If most of your roof is in pretty good shape, we will likely recommend a roof repair. Patches of damaged or missing shingles, small leaks, and other minor issues are signs you need a roof repair. Our team has the experience to diagnose and fix any roof problem you are facing. We have 30 years of experience repairing roofs in Hillsborough.

For every job, an inspection is a great place to start. If you just need a repair, we promise we won't try to pressure you into getting a replacement. No matter what your roofing repair needs are, our Hillsborough roofing specialists will be able to give you the best roofing experience possible.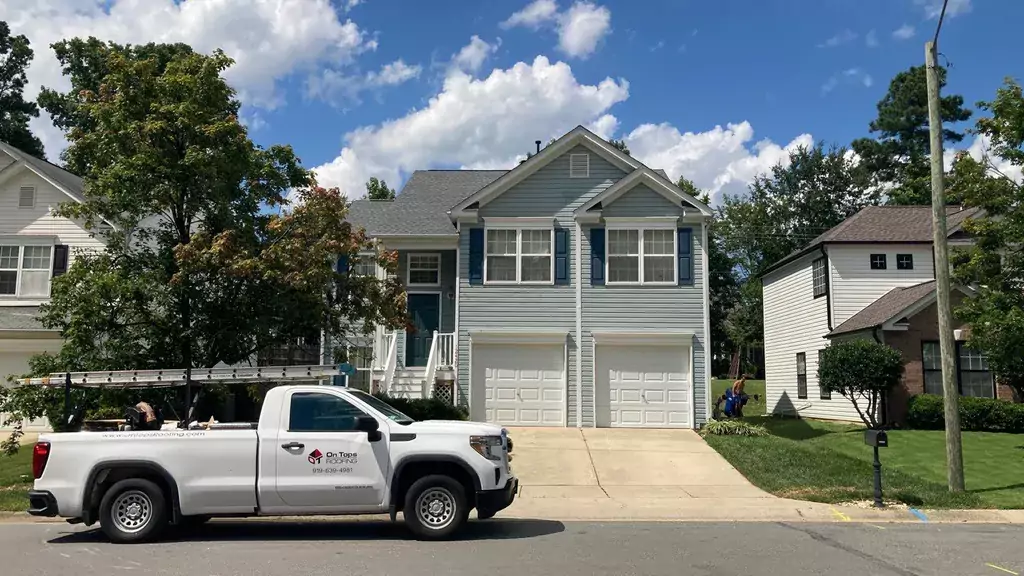 Hillsborough

Roof Inspection

We always recommend starting off your roofing project with an inspection. This is why we do our roof inspections at no cost to you. After our inspection, we'll brief you about any current or potential problems that we find, and give you a recommendation on if you need a repair or a replacement.

Our number one goal is making sure you understand the problem and all your options. If we're confident your roof needs to be replaced, we'll explain why and answer any questions you might have. If we can fix your roof's problem with a simple repair, we'll be happy to do that. In either case, we're happy to help another Hillsborough homeowner solve their roofing issue.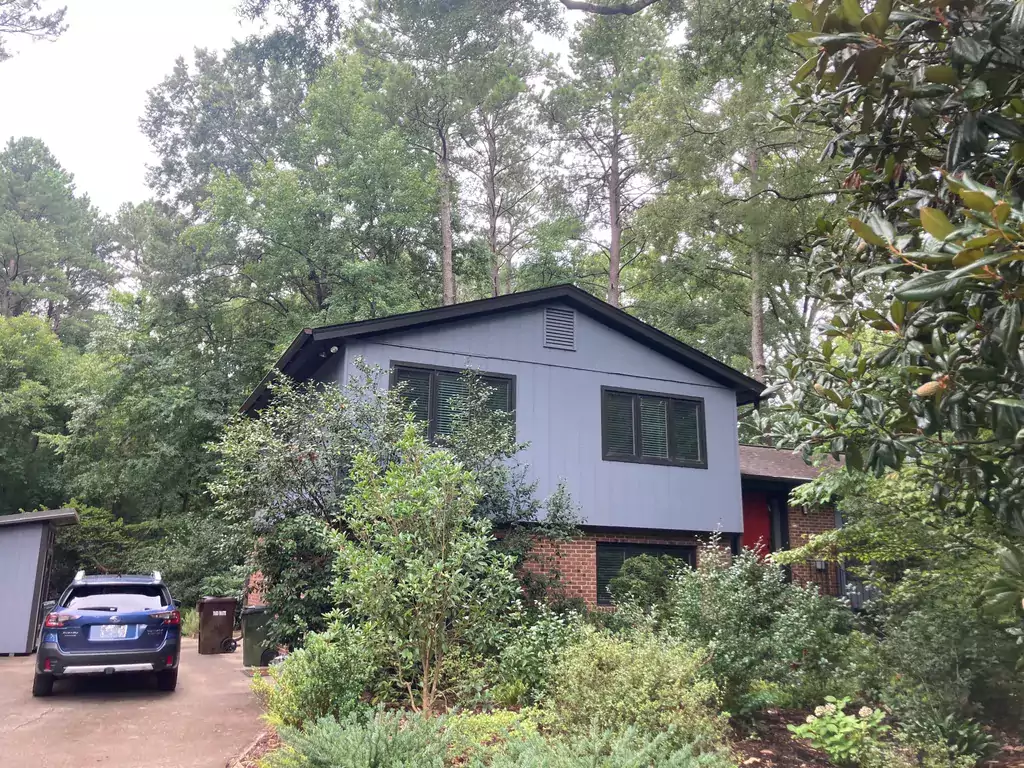 Hillsborough

Commercial Roofing

Are you a property owner or property manager looking for a commercial roofing company in Hillsborough? On Tops has 30 years of commercial roofing experience to ensure your projects are completed on time and on budget.

We specialize in commercial roof repair and replacements of asphalt roofing systems. Most of our projects are on churches, hotels, multi-family residential, and business parks. We take pride in developing long-term relationships with our investor and property management partners.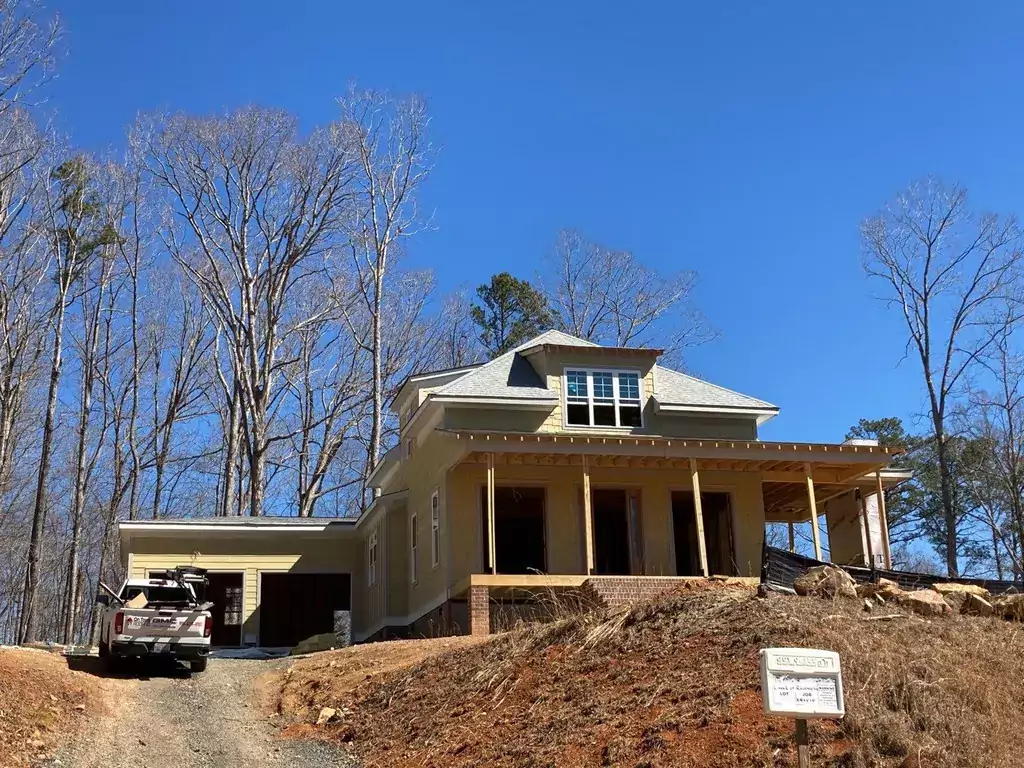 Want to learn more about your roof?
Take a look at the latest from our learning center. You'll find content about roofing in Hillsborough to help you make an informed decision.
How can we help?
Contact us today for a free roof inspection in
Hillsborough

.

We'll send one of our expert roofing specialists in Hillsborough to assess your roof and walk you through your repair or replacement options. Let's get to work!