You need a local contractor you can trust.
Anyone who has ever owned a home understands the value of having a local source for roof replacement and repair you can trust and rely on. On Tops Roofing is a full-service roofing contractor based out of Cary, NC with a proud reputation for quality and professionalism built over many years. We provide repairs, replacements, and new installations for all residential roofs, as well as a number of other roofing renovation and restoration services throughout the exterior of your home.
The Highest Standard
You wouldn't take your Porsche to a backyard mechanic, and we don't think you should have your roof done by one either. That's why we've worked hard to achieve and hold the highest designation in roofing: GAF Master Elite.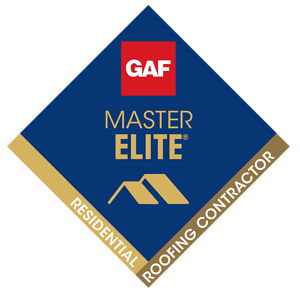 What will it cost? How long will it last?
Here's the latest from the On Tops Roofing knowledge center- designed to answer all the questions you have about roofing and home exteriors.
Let us take a look...
On Tops offers free roof inspections.
We'll send one of our professionally trained roofing specialists to thoroughly review the condition of your roof. Then, we'll present you with your options in a no-pressure consultative approach.